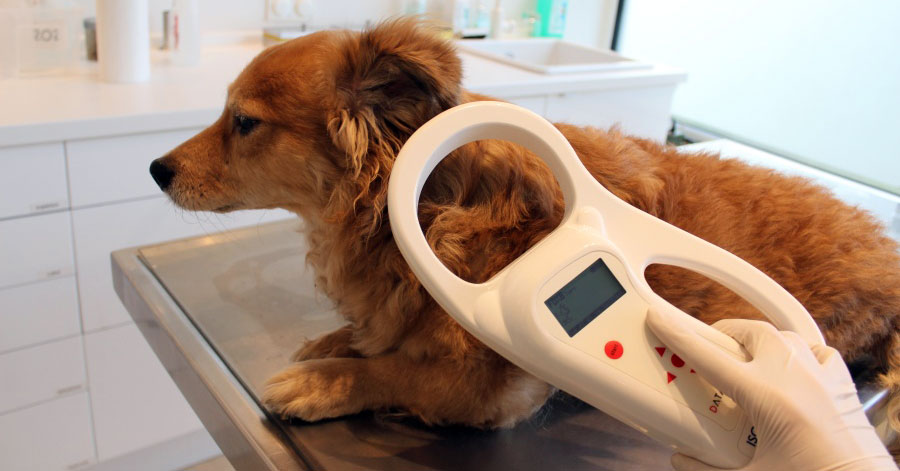 Our professional and fully qualified Microchippers can implant your pet
After checking that the animal does not already have a chip, our technican implants the chip and records the chip's unique ID.
No anesthetic is required it is a simple procedure and causes little discomfort: the pain is minimal and short-lived.
A test scan ensures correct operation.
Register your microchipped pet with AnimalMicrochips for reassurance that you can recover your pet if it is either lost or stolen
Microchipping process is quick and painless and your pet will feel no distress.
Having a microchip implanted doesn't even require anesthetic and is just like having a routine vaccination.
Microchip courses
We have a list of trained microchippers based all over the UK, who would be happy to microchip your pet. Alternatively any vet will be able to help.
We can offer training for individuals who wish to perform Microchipping.
We offer a free lost or stolen page where you can log in to your account and flag your pets lots or stolen. You will be able to place your pets for free on the animal microchips lost or stolen page where the public can see your pets details to contact you direct. Or for us here at animal microchips to contact you.